iPad Birthday Cake
A good looking iPad cake made for Apple fan, System Administrator and CIO Michael Surran.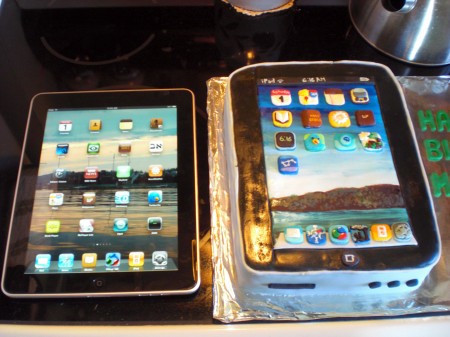 Photo of the iPad cake by ExtraKetchup / Michael Surran. The iPad cake has all kinds of edible apps too.
Do you think Apple CEO Steve Jobs is having one of these for the successful international iPad Launch or for Apple Beating Microsoft in Market Capitalization?
extraketchup [flickr]
via CoM

Related Posts