Video: Apple iPhone 4 Prototype
It turned out that Gizmodo actually got the Apple HD iPhone 4G prototype. They even took non-blurry photos and videos of the next generation 2010 iPhone!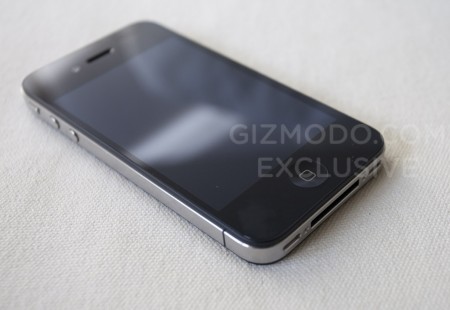 Video: Apple HD iPhone 4G Prototype
Lost, Apple HD iPhone 4G Prototype
The next generation iPhone was said to be lost in a bar at Redwood City, California in the San Jose area, not far from Apple Cupertino headquarters. It is said to be remotely wiped by Apple, thus it's locked at connect to iTunes screen.
Photos, Front & Back: Apple HD iPhone 4G Prototype vs. iPhone 3Gs
Analysis: Apple HD iPhone 4G Prototype
Gizmodo broke the news today that they had the Apple HD iPhone 4G prototype with an excellent analysis of the leaked next generation iPhone. Snippets:
iPhone 4 feels "freaking amazing."
Possibility of split sound buttons on the 2010 iPhone prototype could mean some kind of camera button control.
Gizmodo do believe the hole on top, instead of rumored battery bay door, could be a second, noise canceling microphone.
Their Apple HD iPhone 4G prototype contains multiple components that were clearly labeled APPLE, so unlikely to be fake. Components are tightly packed, Apple style, weights about the same as current iPhone 3Gs.
iTunes recognizes it as iPhone. In contrast, knockoff / fake / counterfeit iPhone don't use the iPhone OS nor Apple components.
Camouflage Case: Apple HD iPhone 4G Prototype
The Apple iPhone version 4 prototype was found in a camouflage case designed to appear like an iPhone 3Gs, but have holes cut for the 2010 iPhone prototype, such as lens for a larger camera lens, camera flash.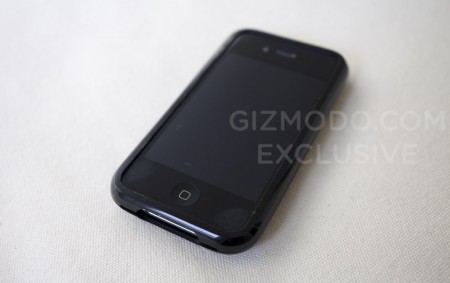 Full story at:
This Is Apple's Next iPhone [gizmodo]
iPad version: iPad friendly beta version of the Gizmodo site. No flash if viewed on those devices, but still flash if viewed on desktop.

Related Posts