Story Behind Apple's Lost HD iPhone 4g Prototype
The story behind the lost next generation Apple HD iPhone 4g prototype, explained.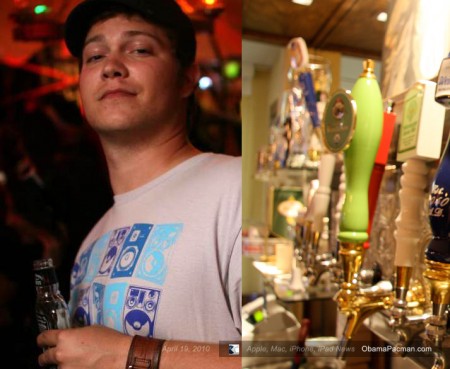 Gary Powell, Apple Engineer, Part Time Party Animal
Gizmodo reports on how they end up with the coveted Apple HD iPhone 4g prototype. Well, their version of the story anyway.
Short version. There is an Apple iPhone Software Engineer name Gary Powell. On March 18, 2010, at Gourmet Haus Staudt, a German beer garden in Redwood City, California, after too much fine imported ales, lost the iPhone prototype.
His last Facebook entry using the prototype iPhone was: "I underestimated how good German beer is."
The person who ended up with the iPhone was sitting next to the Apple engineer. He said he stayed around to wait for its owner but Powell never came back. (Plot hole: the "founder" of iPhone 4g prototype knows the iPhone owner's name from his facebook account, but he never contacted the iPhone owner nor told the beer bar employees that he found the iPhone.) Eventually, even knowing the questionable origin of the Apple next generation device, Gawker Media, the publisher of Gizmodo still paid $5,000 for it.
The real question is, how many beers would it take to get a prototype out of an Apple engineer?
Full story:
How Apple Lost the Next iPhone [gizmodo]
Additional references
Gawker payment [yahoo]
Images Gizmodo and Gourmet Haus Staudt

Related Posts