Real, Leaked Apple iPhone 4G / HD Prototype
Yes, someone "found" a prototype of the Apple iPhone 4g (fourth generation) in a San Jose are bar at Redwood City, 30 minutes drive from Apple Cupertino headquarters. The iPhone HD prototype seems authentic! For real.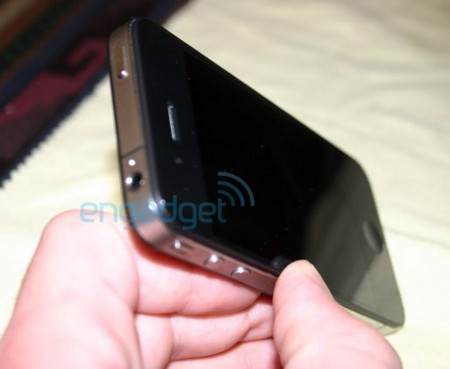 The prototype discovery didn't even happen in an elevator!
Confirmation: Apple iPhone 4G / HD Prototype is Real
Engadget came upon possible photos of a iPhone 4G / iPhone HD prototype. After some back and forth on whether the device is fake or real, Engadget realized that they had the evidence all along, for over 2 months.
The iPad image said to be from Apple's lab, leaked hours before the Steve Jobs iPad keynote, actually contains a similar iPhone 4G / iPhone HD in the upper right: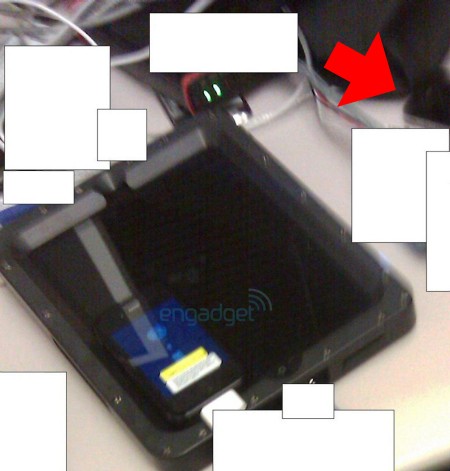 Possible Specs, Apple iPhone 4G / iPhone HD
Possible features of the iPhone 4g / iPhone HD includes:
Removable battery (via pop off / hinged side?) updated April 20
"Fancy glass back" with Zirconia, ceramic, or radio-transparent material
MicroSIM card slot (iPad has it, so this is expected)
Even higher resolution display (rumored, iPhone HD?)
Higher resolution camera with flash (rumored)
Front facing camera (rumored)
April 20 update: The below "possible features" mock up is proven false. What was thought to be battery door pin release is most likely a noice canceling microphone.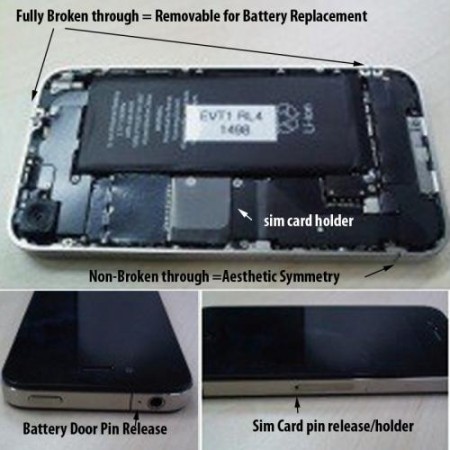 OP Reaction, Apple iPhone 4G / iPhone HD Prototype
OP reaction?
The iPhone 4g prototype has a strange design, especially with the round buttons in place of the current volume rocker button. It just doesn't seem as clean as an actual products released by Apple.
For all you know, it could just be a prototype design, but judging from this internal component image with round side-button holes, the real thing might be very similar (how else would the Chinese got their hands on the iPhone 4g internal component?):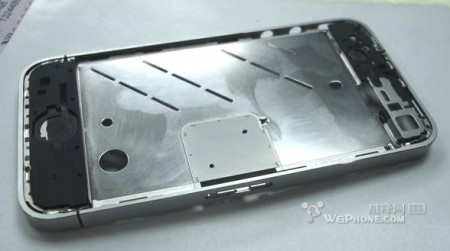 Higher resolution camera with flash? iPhone 4.0 beta has digital zoom, so OP believes the camera might have real zooming, or perhaps the sensor is very high resolution so that in-camera-cropping of photos is worthwhile.
Bad Photography?
Upon first glance, the leaked Apple iPhone 4G / iPhone HD prototype seems to be pretty FUGLY judging from those leaked photos. However, not everyone has what it takes to be a photographer. That's especially true with product photography, a highly specialized profession.
Perhaps the product would look better if the iPhone 4G / iPhone HD prototype photos are taken by a real photographer.
OP, Visiting Cali
Will be in San Jose next week for a few days. Guess I have to check out all the bars! (For real, staying at Milpitas). =p
Reference
iPhone 4G: proof [engadget]
via iPhone 4G to Have Glass/Ceramic Back, User Removable Battery? [macrumors]

Related Posts