Lost iPhone 4G Due to German Beer? Get Trip to Munich Germany!
Lufthansa Sets Delicious Beer Trap / Trip for Gary Powell
If you are Gary Powell, the Apple engineer who lost the next generation iPhone 4g prototype in a German beer bar at Redwood City, California, there is a free Germany trip from that.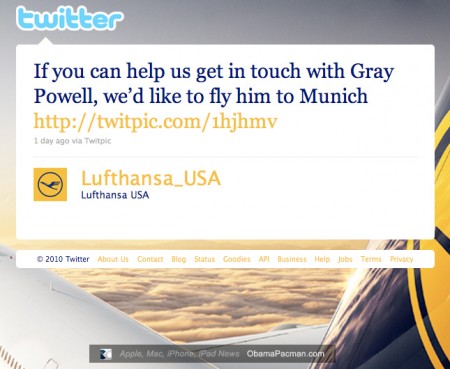 Lufthansa thought Gary could use a break after losing the Apple iPhone 4g.
"At Lufthansa we also noted with great interest your passion for German beer and culture. We thought you could use a break soon." Wrote the airline's Americas director of marketing & customer relations.
In an over letter sent via twitter, Lufthansa German Airline offered Gary Powell a free business class trip to Munich Germany, so he can "literally pick up where you last left off".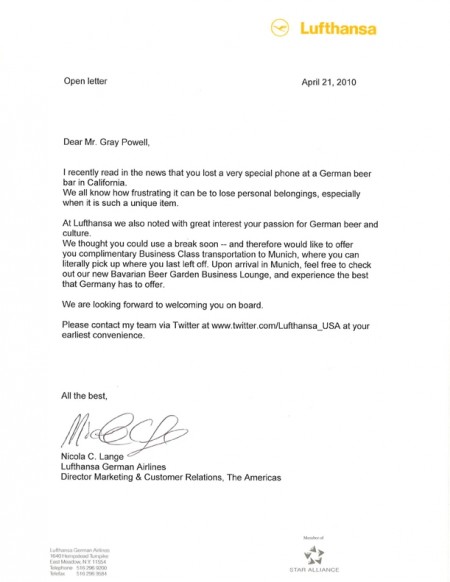 Gary is even invited to check out Lufthansa's Bavarian Beer Garden Business Lounge at Munich.
Hey Gary, it's a trap! A delicious foamy beer trap nevertheless, so definitely bring some next generation prototypes from Apple's lab with you (and let us know which beer bars you are going to check out)!
Lufthansa USA twitter [twitter]
via Guy who lost 4G iPhone offered trip to Germany [scitech blog cnn]

Related Posts