iPrototype, RedvsBlue Video Spoof on Gizmodo iPhone 4G Prototype Story
Rooster Teeth does their take on Gizmodo's Apple iPhone 4g prototype story in this funny spoof video.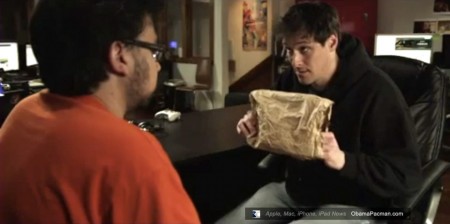 Rooster Teeth Shorts: Apple iPrototype
OMG, Apple has another next generation prototype leak! Discovered by Rooster Teeth:
"Joel finds a prototype for a magical and revolutionary new product."
It's the ultimate device with lots of amazing Apps! There are so many gs such as 3g, 4g, & beyond that it's a "h" device! Pretty funny that the undo feature of the Apple iPrototype works just like the iPhone. The Apple iPrototype is going to revolutionize everything. Genius!
via
Prototype [redvsblue]

Related Posts