iPad, Easter Church Service Cameo: Is It Holy?
Instead of putting iPad through the "will it blend" test, maybe we should ask: "is it holy"?

Some have called the iPad the Jesus tablet. Some even made photoshops of "holy" Steve Jobs. But would you have expected the new Apple iPad tablet to show up in church a day after its release?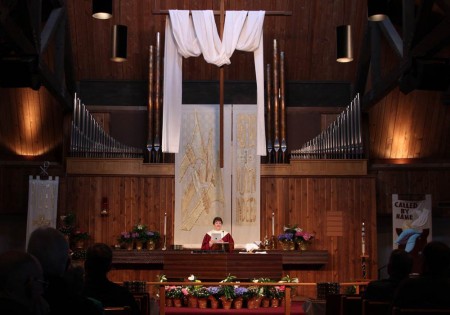 Messiah Lutheran Church in Vancouver, WA went high tech this Easter: A church officer recites her Easter bible reading with the new Apple iPad, captured on photo only 1 day after the Apple tablet was released.
The specific version of the bible used was emailed to iPad in a Microsoft Word document, which was opened with the Apple's touch optimized word processing app "Pages" [itunes link], works perfectly.
via
iPad on Easter Sunday [gizmodo]

Related Posts