iPad 3G Launch April 30 (Today) at Apple Store, 5 PM
Today April 30, Apple Retail Store in the U.S. will be closed 4-5 PM to prepare for the iPad 3g launch.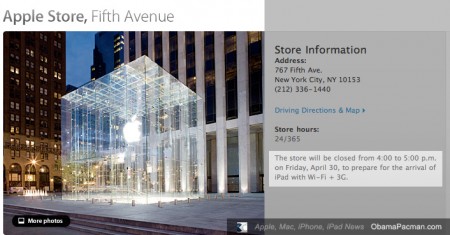 Apple iPad WiFi + 3G is available at 5:00 PM on April 30 in the U.S.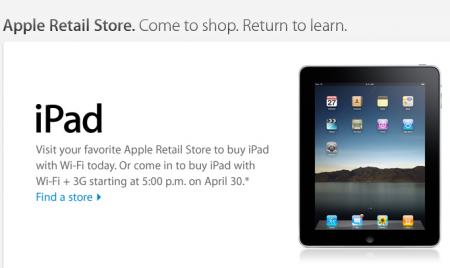 Apple launched the iPad WiFi earlier this month, on April 5. With half a million sold on first week. (Apple Reston Store iPad launch).
International iPad sales for WiFi and WiFi + 3G models are expected to start in May 2010.
Apple Retail
via 9to5

Related Posts