Humor Alert: How to Upgrade Your iPhone to iPad for Free
Here's a great way to upgrade your iPhone 2g, 3g, or 3gs to the new Apple iPad tablet for free.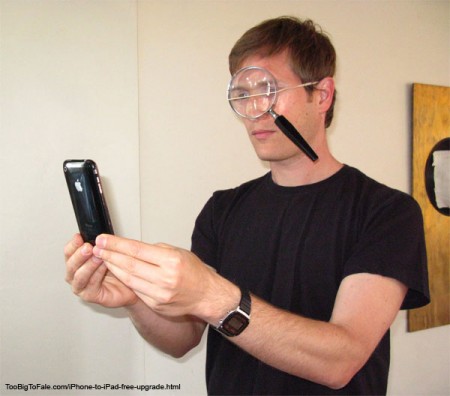 Real classy interpretation of the iPhone magnifying glass.
Oops, forgot the sarcasm tags on the previous sentences. But we still think iMushroom is a better solution.
Too Big To Fale
via CoM

Related Posts