Dragon Dictation (Speech to Text) iPhone App, Now iPad Optimized
The iPad can now be your secretary, typing out the words you speak! The Dragon Dictation for iPad and iPhone is free for a limited time.

Forget keyboards. What about speech recognition? With the Dragon Dictation iPad / iPhone universal App [itunes link
], voice-to-text transcriptions can be done without typing on the keyboard. Just tap and dictate.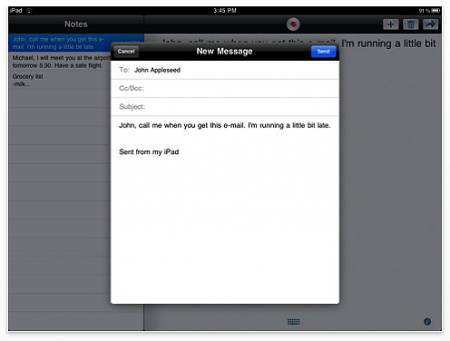 David Pogue of New York Times on the text-to-speech software: "I'm finding Dragon to be a much faster, more efficient way to spit out e-mail messages, notes, text messages, and Twitter updates. It's really, really cool."
The highly rated app is free for a limited time. The newly released version, 1.3.1, is an universal app optimized for iPad, iPhone, and iPod touch.
via
App Store
[apple]

Related Posts