DIY: iPad Comes with "Free" Stand
Perhaps the easiest DIY project ever. A free iPad stand "made" from the Apple iPad box, no cutting necessary.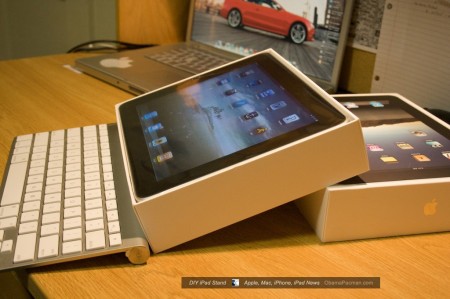 Made by Ravipatel, who proclaimed: "My lazy man's iPad stand!"
The free stand is basically the un-modified iPad box, propped at an angle.
Possible improvement: Perhaps this DIY iPad box stand might work even better with some anti-slip material between the boxes / table?
via
Post your iPad [macrumors forums]
(Photo credit Ravipatel)

Related Posts