Chris Rock: Apple Fan, Would Drink "Mac Water!"
Acclaimed stand up comedian Chris Rock reveals that he's a huge Apple / Mac fan!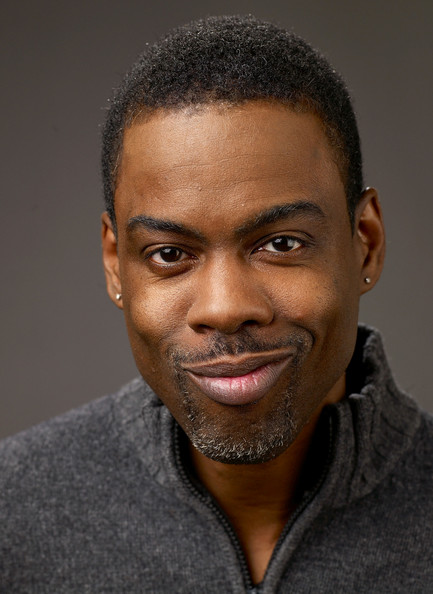 Chris Rock, Revelations, People Magazine: Mac User
"The last page of the current People Magazine talks about how Chris Rock is a Mac user and that he would drink 'Mac water' if Steve Jobs made it." (Tipped by reader Luke D)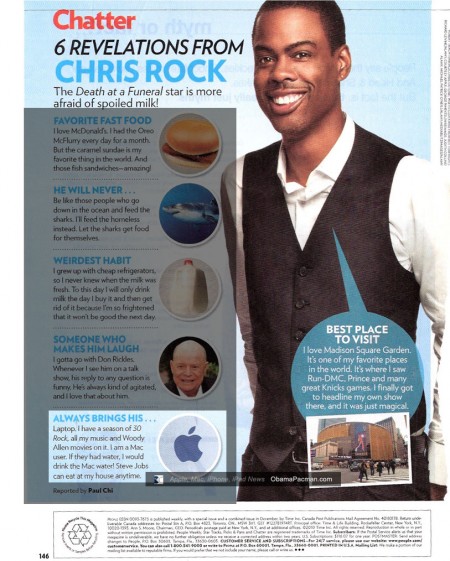 (To zoom, click on image, than click on magnifier on the bottom)
In the People Magazine article "6 Revelations from Chris Rock," CR reveals that he brings his Mac everywhere:
Q: Always brings his...
A: "Laptop. I have a season of 30 Rock, all my music and Woody Allen movies on it. I am a Mac user. If they had water, I would drink the Mac water! Steve Jobs can eat at my house anytime."
Now that's a dedicated Mac user!
Chris Rock is called by Rolling Stone as "One of the most successful, unique, controversial and wholly hilarious comedians in American history."
Chris Rock Stand Up Comedy (NSFW)
An example from Chris Rock stand up comedy show, Never Scared (NSFW) [amazon link
]:
My favorite line: "Anyone who made up their mind before they hear the issue is a f*cking fool."

Related Posts