Best Unboxed iPad Photo, EVER! & Unboxing Photos of Apple Tablet
Obama Pacman sticker ate my iPad box! He's going for the delicious Apple in these iPad unboxing photos! Best Unboxed iPad photo or what?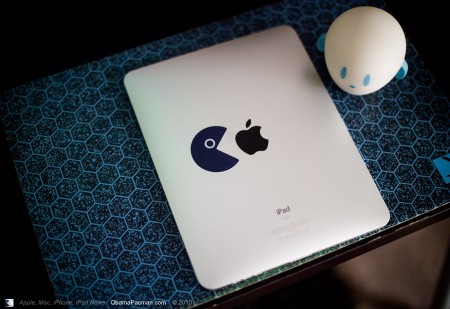 iPad Unboxing Photos, 64GB WiFi
Apple iPad comes in 16GB, 32GB, and 64GB in both Wi-Fi and Wi-Fi + 3G version. These are the unboxing photos of the 64GB Wi-Fi Apple tablet, still hot from Apple Store Reston iPad queue: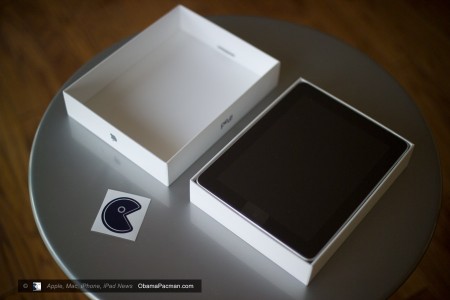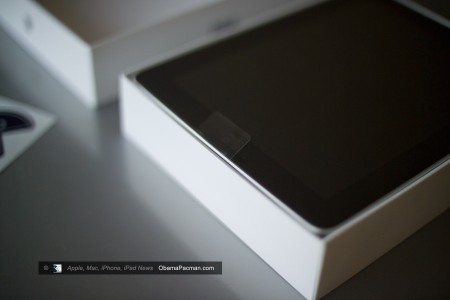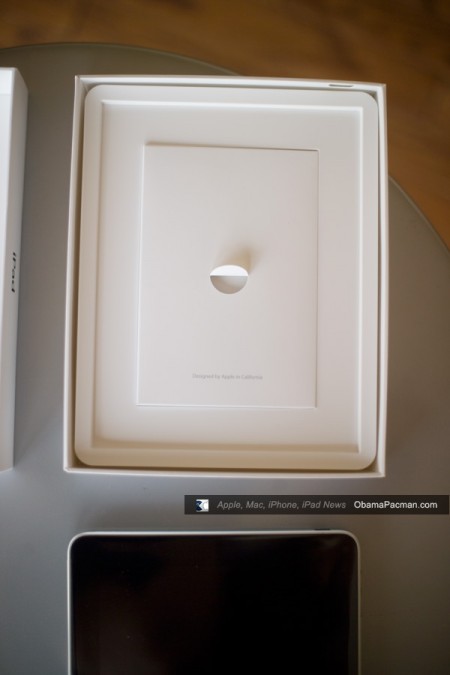 iPad and the included charger & sync cable (Apple dock connector) fits perfectly in the box.
The new iPad USB2.0 sync cable shows a subtle design difference from iPhone and iPod cables. The USB connector side of the iPad dock cable has a little bit more rectangular edge than the previous rounded edge design used from iPod to iPhone 3Gs.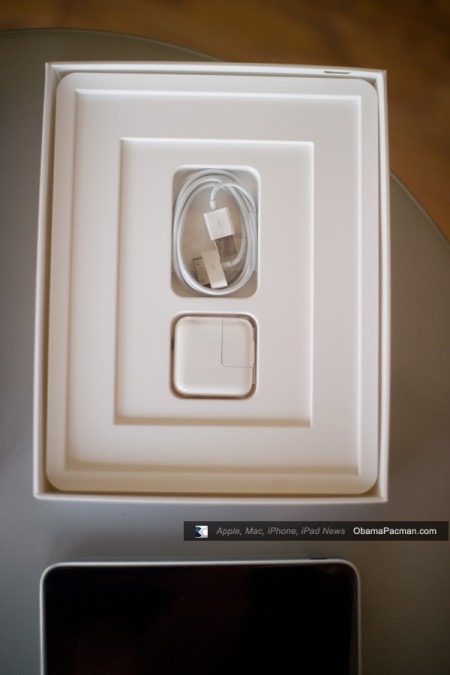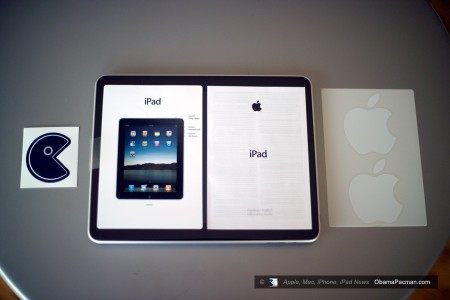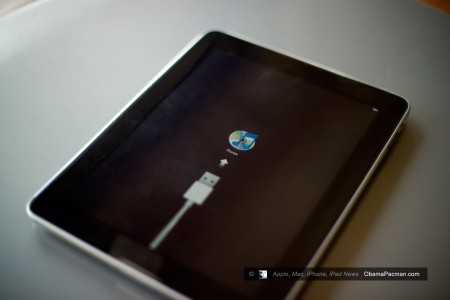 Want to show some Apple tablet love? Get the pacman sticker here.
iPad Box Size
The Apple iPad box measurements are approximately
2 1/16 x 8 1/16 x 9 15/16 (inches)
5.2 x 20.5 x 25.2 (cm)

Related Posts