Architecture & Design Agency abgc Makes Lego Boardroom Table, Has Mac (video)
Architecture & design firm abgc [abgc.ie] based in Dublin Ireland built this Lego table for the boardroom of a new advertising agency. The time lapse video of the construction shows lots of Lego bricks, coffee, and Apple MacBook Pro.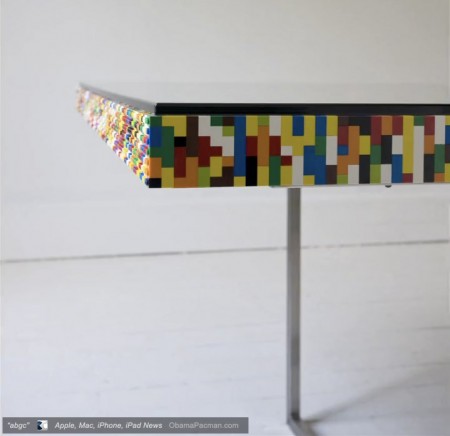 Apple laptop cameo in the lego boardroom table construction video: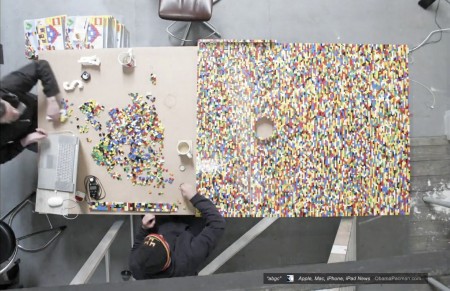 'Making the simple complicated is commonplace; making the complicated simple, awesomely simple, that's creativity.' a quote by Charles Mingus is the philosophy of advertising agency Boys and Girls.
Abgc is tasked to build a table that follows that philosophy, and this is what they created:
The final 4ft x 9ft (1.2 x 2.7 meter) boardroom table is made with 22,742 pieces of Lego. The monolithic Lego slab sits on polished stainless steel: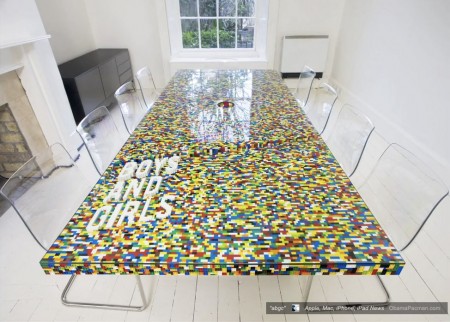 Its random but balanced pattern reminds OP Editor of Jackson Pollock paintings. Pretty cool stuff!
On the other note, this Lego boardroom table is constructed without using glue, so April fools day could potentially be really fun at that office: Hey… Where is our boardroom table? Why are you driving a Lego sports car in our conference room?
(And yes, OMG it's not an i-P-a-d news! But check "Related Stories" below to see a certain tablet made with Lego!)
via
Lego Table – abgc [vimeo, abgc-android]
Gallery: Lego Boardroom Table

Related Posts