Apple Legal: That's Our Device / iPhone 4G, We Like it Back
End of the line on the Apple iPhone 4g prototype saga, with a letter from Apple legal.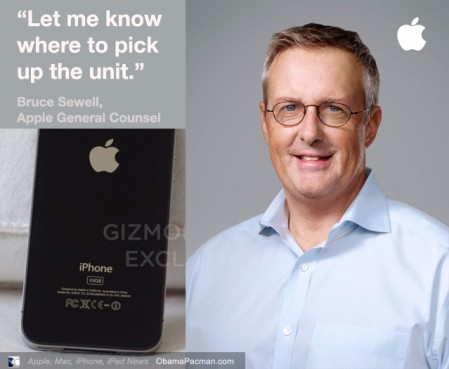 There will be no more prodding of the Apple iPhone 4g prototype after today, as Gizmodo received a letter from Apple legal: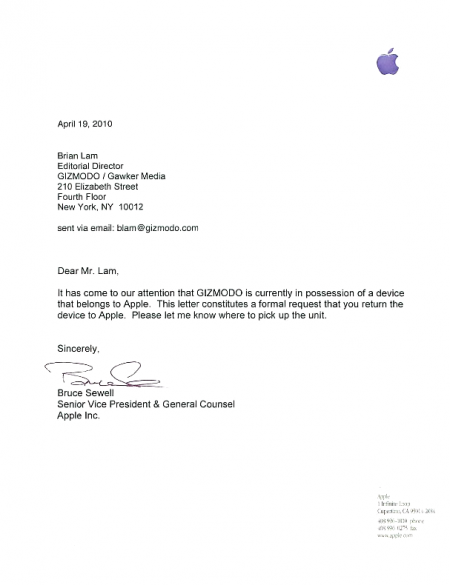 Reads: "It has come to our attention that GIZMODO is currently in possession of a device that belongs to Apple. This letter constitutes a formal request that you return the device to Apple. Please let me know where to pick up the unit."
Signed by Apple Senior Vice President & General Counsel Bruce Sewell.
Gizmodo claimed that "This phone was lost, and then found. But from Apple's perspective, it could have been considered stolen." In either case, Gizmodo has provided address of Jason Chen, to arrange the return of the iPhone 4g prototype to Apple.
Do you think Apple would send Jack Bauer to Jason Chen's address in New York City? We'll know more within the next 24 hours.
via
A Letter: Apple Wants Its Secret iPhone Back [gizmodo]

Related Posts