iPad Disassembly Stop Motion Video
TechRestore goes beyond unboxing the iPad with this stop motion teardown of the Apple tablet iPad WiFi.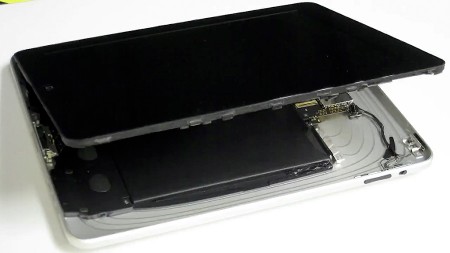 iPad Stop Motion Take Apart Video
A magical iPad unboxing, disassembly, and assembly video, shot with 1,675 frames:
Shot by Apple certified repair and upgrade company Techrestore, the video showcases the various iPad components in different stages of disassembly. Note, in the 3G version of the iPad, the "empty" interior space available will be used for the mobile connectivity module.
We're sure that Microsoft & HP have this video in their Slate R&D / RnD (Reverse eNgineering Department) labs, and discussed in their "design" committees.
iPad Stop-Motion Disassembly Video [techrestore]
via TechRestore does the iPad take apart [9to5mac]

Related Posts