Apple Co-Founder Steve Woz Queues for iPad
Apple co-founder Steve Wozniak, who could probably bypassed the line and get iPad directly from Apple CEO Steve Jobs, prefers to wait in line and pay like everyone else. Woz got in the iPad line last night in California.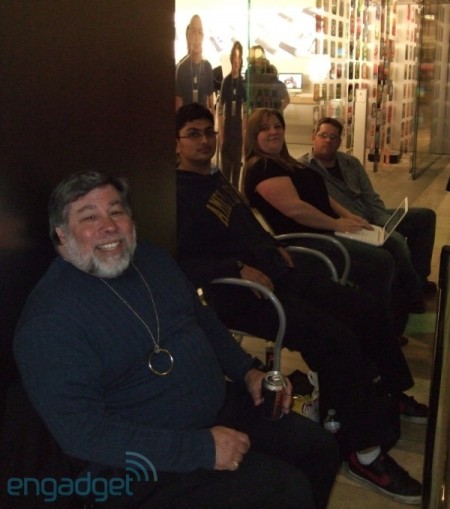 Engadget reports that Woz got in line at the Valley Fair mall Apple Store, San Jose CA, on the evening of April 2, 2010. Steve Woz is 4th in line.
Recently Woz said he plans to buy 2 Apple iPad for himself and 1 for a friend. Although Apple has a 2 iPad per person limit, we suspect Woz will get his wish, like magic.
via
iPad line watch [engadget]

Related Posts