Apple Adds iPhone 4.0 Preview Web Page
Apple has updated its web page with the latest iPhone OS 4.0 details.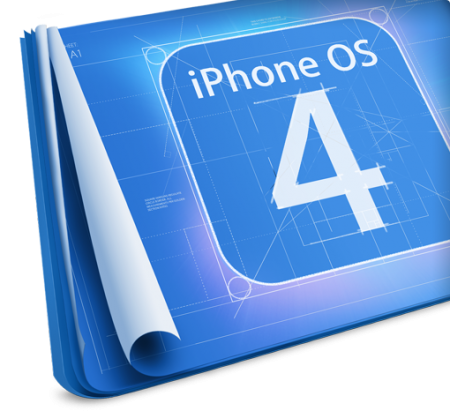 The official page from Apple contains info on:
Multitasking
Folders
Even Better Mail
iBooks
Enterprise
iAd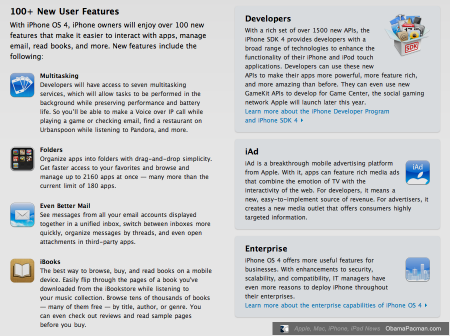 Information on Game Center is not available at this time.
Apple also posts the official words on iPhone OS 4 Compatibility. Looks like Apple is finally retiring the original 2007 iPhone, after supporting the original iPhone OS for 3 years. Since smartphone contracts are typically 2 years, there is no reason not to upgrade come this summer to the newest iPhone 4.0 hardware. In contrast, competitor mobile phones are typically barely supported for 1 year.
via
iPhone os preview [apple]

Related Posts