ABC iPad Preview Includes Hints of Games & Smule Musical App
Transported in a tightly guarded black box, the new Apple iPad tablet makes a secret San Francisco Apple Store appearance for ABC News this week.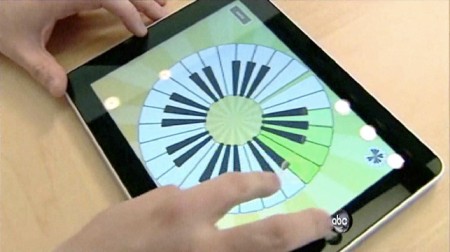 Mission Impossible: private showing of the Apple iPad tablet behind locked doors
On Wednesday, ABC aired one of the first coveted Mission Impossible iPad previews:
The ABC iPad video preview features some brief glimpse of iPad apps includes the brand new music app from Smule, talk of mobile gaming by Gameloft,
Smule Co-Founder, CTO, and Chief Creative Officer Ge Wang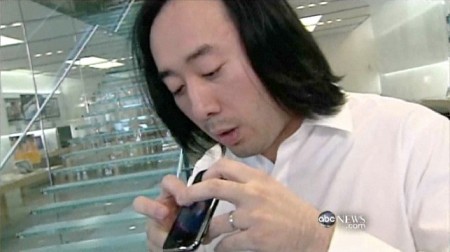 Ge Wang, Assistant Professor at Stanford University, is a co-founder of Smule. Smule is the company that brings you I AM T-Pain auto-tune app, and the viral hit Ocarina App [itunes link, iPhone app]. Now Smule has a new App for the iPad called Magic Piano. Ge Wang demos iPad.
Magic Piano, as described on iTunes, is "inspired by the world renowned pianist Lang Lang, Magic Piano was conceived and designed exclusively for the iPad… Play timeless pieces on spiral and circular keyboards, or follow beams of light – mastery requires only imagination."
Get Magic Piano ($2.99) and other apps from Smule [itunes link]
Scrabble on iPad
Scrabble, by Electronic Arts [itunes link], also makes an appearance: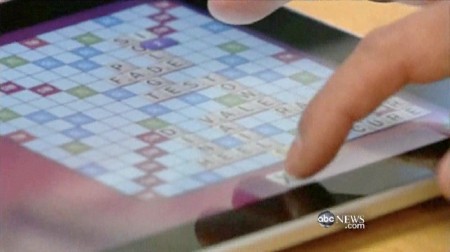 Gameloft on Apple iPhone, iPod touch, iPad Game Development
Mark Hickey, Gameloft business development said: in span of around 18 months, "we have 900 people in the organization working on iPhone, iPod touch, and iPad games."
There is a brief glimpse of Gameloft [itunes link] N.O.V.A. first person shooter, which some have compared to Bungie Halo, on iPad: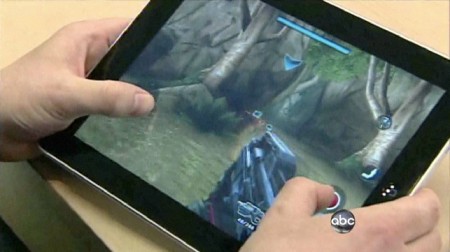 iPhone version of Gameloft N.O.V.A. here, iPad version is expected to be even better:
Looks like iPad, the future is now. Just imagine the possibilities.
We are looking forward of getting our iPad this Saturday!
via
Sneak Peek at the iPad [abc news]

Related Posts