Welcome to Macintosh Documentary Movie, Now Screening on Your Mac (or pc)
"Welcome to Macintosh," a highly praised 2008 documentary film on Apple computers / Mac / Macintosh, is now available to watch for free on your Mac or PC courtesy of SnagFilms.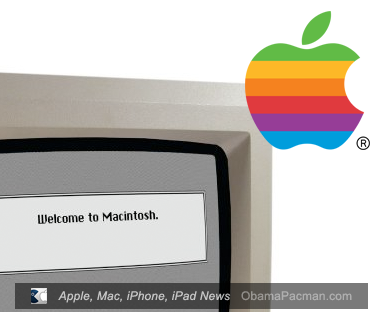 The official word: "'Welcome to Macintosh' is the first documentary of its kind to mix history, criticism and an unapologetic revelry of all things Apple into a movie experience."
The film traces history of Apple computers from the Apple-1 to the iPhone through interviews and historical videos.
Although neither Apple co-founder Steve Jobs nor Steve Woz were interviewed, some original Macintosh insiders were interviewed:
Andy Hertzfeld, member of the original Apple Macintosh development team
Guy Kawasaki, Silicon Valley venture capitalist, originally one of the Apple employees responsible for marketing the Macintosh in 1984
Jim Reekes, creator of Mac Startup Sound & Beatles inspired SoSuMi legend, was an Apple programmer who also made significant contribution to System 7 and Quicktime
Young Steve Jobs, Apple CEO, also appears in the film as part of historical footage.
Welcome to Macintosh: Steve Woz Praise
Even though Apple co-founder Steve Woz is not interviewed for the film, Woz spoke highly of the 2008 documentary: "The movie is so much on the mark… I've been involved in some other independent films, and this one is by far the best one I've seen."
Watch it here (83 minutes):
Watch: Welcome To Macintosh [snagfilms]
via Watch "Welcome to MacIntosh" Documentary For Free Online [cultofmac]
Gallery
Buy it
DVD with extra features, current 25% off here: [amazon link
]
You can also buy or rent it on iTunes: [iTunes link]

Related Posts