Video Service Provider Brightcove Launches HTML5 Video Support for iPhone iPad
Brightcove, video content delivery service provider, with clients including Time Inc., The New York Times, TUAW, and Engadget, has announced their HTML5 service.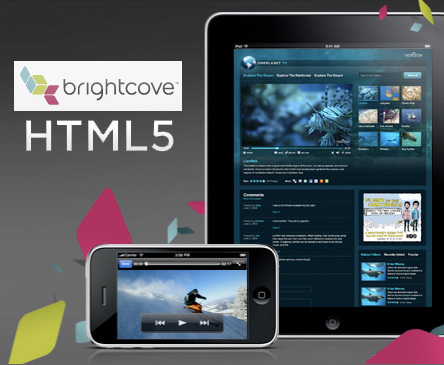 Brightcove blog states "adoption of non-Flash devices is expected to be broad enough that many publishers are worried that they will be missing a substantial audience if they rely exclusively on a Flash-only strategy… We are investing to make it possible for them to deliver both Flash and HTML5 video experiences with equivalent capability without requiring a lot of extra work."
The HTML5 video service provides support for intelligent device detection, playlist rendering, and playback of H.264 encoded video content. The new service is available at no additional charge to existing Brightcove customers. Their clients include:

New York Times HTML5 Video Implements in 2 Months
Things have changed rapidly at important online properties only 2 months after the Steve Jobs iPad Keynote. The Apple CEO keynote showed New York Times with proprietary flash content, which don't play on the popular Apple iPhone, iPod touch, upcoming iPad, and most mobile phones.
Moving forward with help from Brightcove, New York Times and Time Inc. are now including HTML5 video option to make their websites iPhone / iPad ready.
Brightcove HTML5 [brightcove]
via Brightcove announces support for HTML5 video [tuaw]

Related Posts