TED Launches NO-FLASH Website For Apple iPhone, iPad
TED, known for "Ideas Worth Spreading" and lecture videos from various world-changers and trailblazers, just launched Apple iPhone friendly portion of its website with NO-Flash videos, just in time for iPad tablet launch.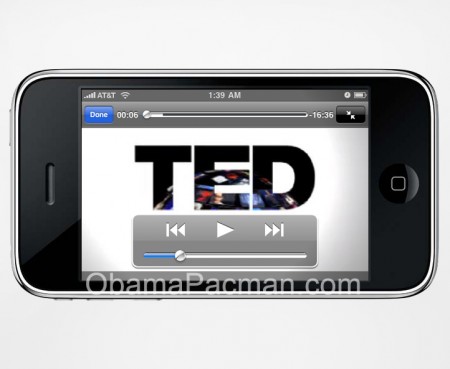 Chris Anderson, TED curator announced via twitter yesterday: "Non-flash version of ted.com is now live for iPhone. Video, comments, ratings. Hurrah!"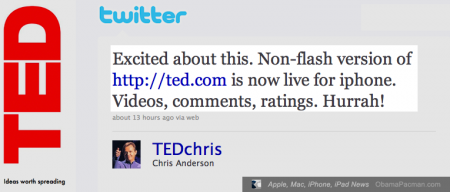 Visiting the TED site on Apple mobile Safari browser from iPhone, iPod touch and iPad and no-flash will be used. It's a great first step to moving away from the proprietary Adobe Flash.
Besides the new iPhone and iPad friendly TED site, TED talks are also available free on iTunes [iTunes video, iTunes hd], and as a free iPhone App [iTunes link].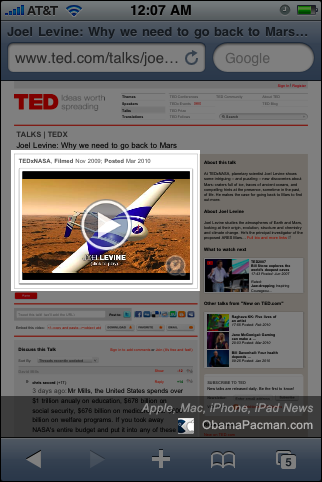 via
iPhone Friendly Non-Flash TED Inbound [gizmodo]

Related Posts