How to Make a DIY Steve Jobs Cheese Head Art For iPad Launch Party
This must be one of the more unusual Apple inspired DIY food made by a Mac and iPhone fan. Steve Jobs Cheese Head is said to be perfect for iPad launch party.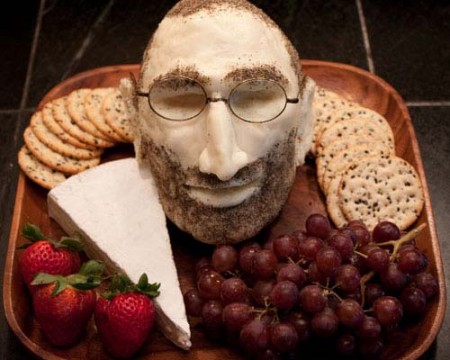 DIY Steve Jobs Art from Cheese Carving
You can already make your
DIY Steve Jobs iPad papercraft
. Now you can carve one out of cheese, might go well with some
iPhone sandwiches
.
Ken, at The Cooks' Den has published recipes and DIY instructions on how to make your own tasty Apple CEO goodness: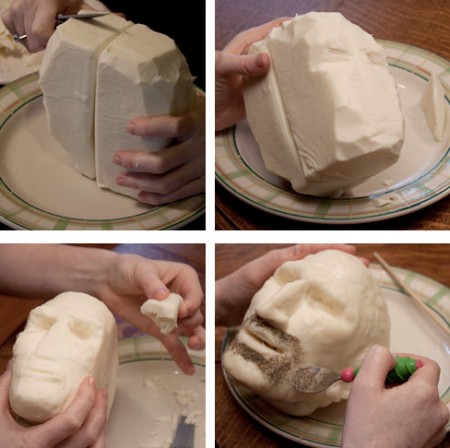 Looks like some Apple fans can practice their cheese art carving skills while they wait for the April 3 iPad release. Ken has provided 3 recipes full of Steveness: "iPad Thai," Apple Cheese Plate that might benefit from some slices of Apple, and Spicy Steve Nachos Supreme. He said he can't wait to serve the iPad Thai for his iPad launch party.
Steve Jobs Cheese Head [thecooksden]
via Steve Jobs cheese head probably tastes AMAZING, INCREDIBLE, and MAGICAL [macenstein]

Related Posts