Google Reveals Secret Business Strategy, Discusses Buzz, iPhone Inspiration
In a video address responding to inquiry by comedy.com, Google "spoke person" discusses the issues surrounding Google Buzz, and reveals the Google business strategy behind the creation of google products.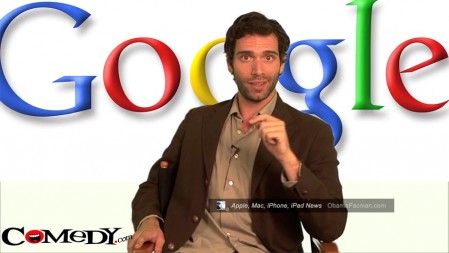 Why do you need Google Buzz? Is the Google phone inspired by the Apple iPhone? Why did Google buy YouTube? Google spokesperson Chip Dunn reveals its secret business strategy!
Video: Google reveals secret business strategy
It's enlightening to learn all about Google's amazing, original ideas. At least Google is still open and free… Open and free to do whatever it wants with Google users.
via
Google Threatens To Kill Users – Comedy.com [youtube]

Related Posts