Google Doctors Apple iPhone Search Engine Query Suggestions!?
Biased search suggestions? Google displays it. The do-no-evil Google is now displaying Google search suggestions that might be viewed as intentionally misleading against the Apple iPhone.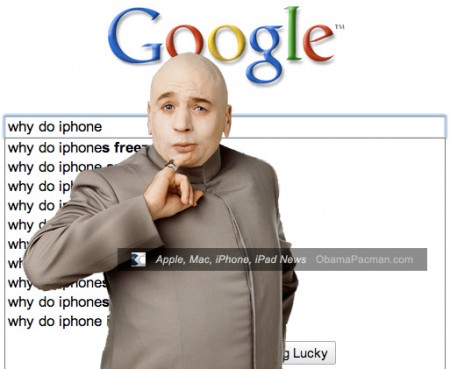 Google support lists their Query Suggestions feature as "searches similar to the one you're typing." But this Google search suggestion seems to imply that Apple's innovative iPhone has problems: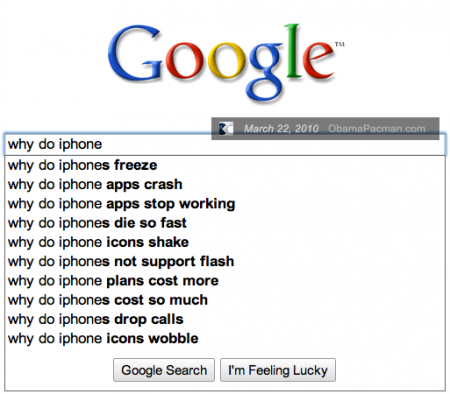 Doing the same search with Google's own iPhone-inspired products results with no auto-suggestions for the Google branded HTC Nexus One. Droid, which runs Google's Android OS, shows no results either. OP Editor discovers that not even the problematic Microsoft Windows Mobile Phone (WiMP) yields any Google search suggestions.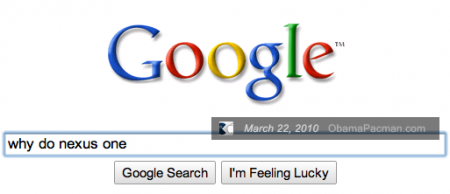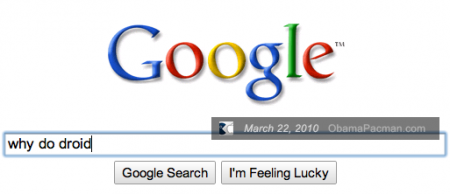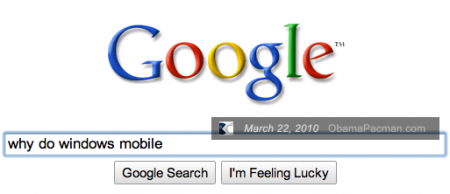 Macenstein doc reports: "I assume this either means no one has ever had a problem with one, or no one has ever bought one."
The Real Questions for Apple vs. Google Smartphones
Looks like either someone inside Google fudged the results or someone outside Google figured out how to mess with Google's query suggestions feature. Either way, Google seems to be missing important questions such as:
via
ouch [macenstein]

Related Posts