Future of Books: iPad tablet Style, Interactive eBooks from Penguin
Apple iPad tablet has not yet been released but it already started a revolution in publishing industry. Penguin Books shows that interactive books are coming to Apple iPad tablet. Could this be the future of books?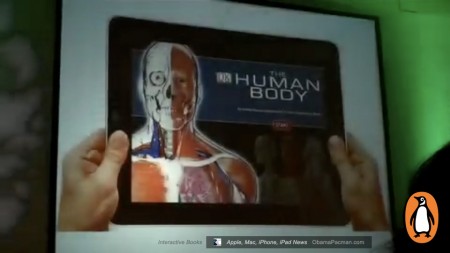 We all know that Apple's new tablet could be the future that is portrayed in science fictions with the iPad, the future is now video.
Looks like the future is here. Penguin Books just demoed its interactive books for the Apple iPad tablet:
Video: Apple iPad, Future of eBooks, Demoed by Penguin Books
The Penguin iPad books merge interactive software with books for the Apple iPad tablet, with great demo of:
Children's books
The Human Body, Anatomy comes alive which is a medical textbook (amazing)
Vampire academy, Enhanced eBook with live chat
DK Travel, Interactive travel companion
Starfinder, Interact with the sky above you, an "intergalactic GPS system" (Hitchhiker's Guide to the Galaxy, anyone?)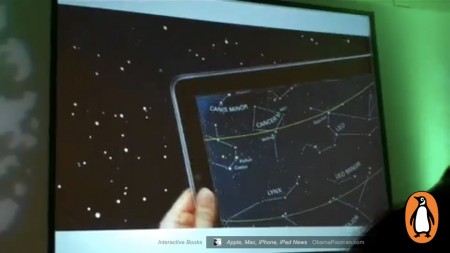 Penguin Books are bringing their iPad e-books in ePub format, with embedded and streamed audio, video, and potentially gaming content. The books are handled with Apple product ease of use, including multitouch gestures and other iPad built in capabilities such as motion sensor.
The future looks great on the Apple iPad!
via
Penguin's Incredible Vision of Books on the iPad Doesn't Look Anything Like Books [gizmodo]

Related Posts