First Apple iPad Ad Aired As Oscars Commercial + e-Book Price Hints
Apple debuts the first iPad tablet demo ad as a commercial during the Oscars / Academy Awards, the SuperBowl of Hollywood awards.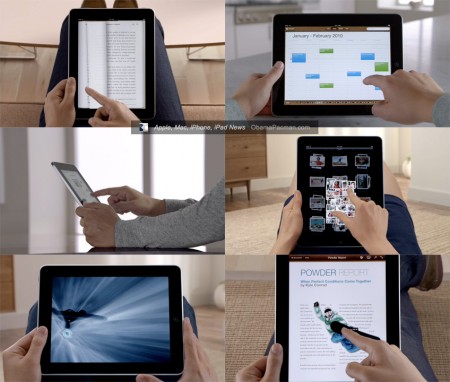 The detailed Apple iPad Ad is out! Very fast paced Apple video shows some of iPad's capabilities:
Video: First Apple iPad Ad
Related: fan-made iPad, the Future is Now
iPad Variable e-Book Pricing
The latest Apple iPad video continues to confirm the Apple iPad iBookstore variable e-Book pricing as reported here by OP Editor on February 4.
Although there might be some titles that are slightly cheaper on Amazon, Senator Edward M. Kennedy's autobiography, True Compass: A Memoir is listed as $14.99 on Apple iPad iBookstore, while it's currently $19.25 on Amazon for Kindle.
With iPad capable of reading e-Books from both Apple iBookstore and Amazon Kindle through the Kindle app, iPad seems to have the best of both worlds when it comes to getting a deal on e-Books.
iPad video [apple]
via Apple Airs First iPad Commercial During Oscars [macrumors]
Gallery: First Apple iPad Ad

Related Posts