FanBoy Analysis: Apple, PC, Linux, BlackBerry, Android, Consoles, Games, Oh My
Humorous stereotypes of 8 species of fanboys. Even if you are one, you'll probably find this FanBoy analysis funny.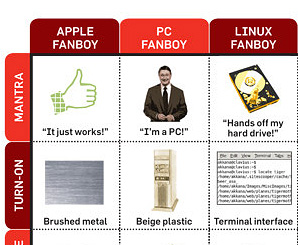 FanBoy Analysis: Computers, Phones, Games, & More
PCWorld made this funny analysis / field guide of 8 species of fanboys:
Computer: Apple, PC, Linux
Phone: Blackberry, Android
Gaming: Xbox 360, PS3, Dungeons and Dragons (D&D)
To view, click the photo, then click the MAGNIFY glass on the bottom to enlarge: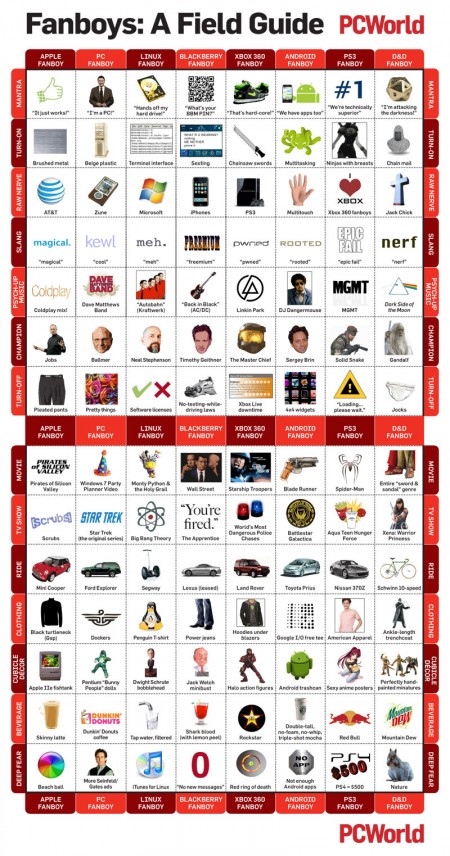 Looks like the PC FanBoy's turn off is Pretty things. That explains a lot.
OMG, it just works. Definitely magical! =p
Fanboys: A Field Guide [PCWorld]
via Stereotyping: A Field Guide To Fanboys [geekologie]

Related Posts