DIY: Cubic Steve Jobs with iPhone Papercraft
The iconic Apple CEO is now in iCubic form (the creator calls them Cubee), thanks to papercraft artist Jay Hauf.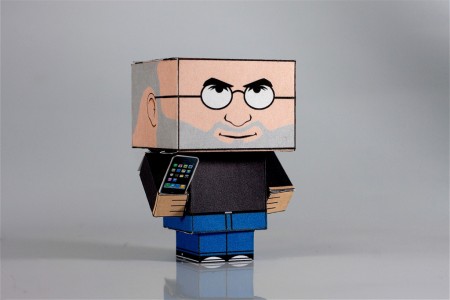 Make Your Own DIY Cubic / Cubee Steve Jobs Papercarft
This fun little paper DIY Apple CEO Steve Jobs action figure comes with his signature black turtleneck, jeans, and an iPhone 3Gs (no magical iPad tablet, if you want that you might want to check out the Steve Jobs iPad Keynote papercraft).
Jay Hauf, Mac and iPhone fan, only created his DIY iCEO on Friday, and he graciously made it available for download. Here's a small preview: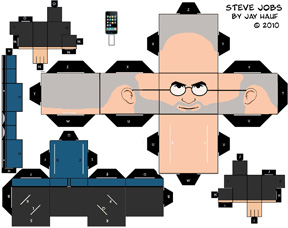 Get the full version here from Jay Hauf's photo stream.
via
This Steve Jobs Cubee Cut Out Is Download Ready [iphonesavior]

Related Posts