Apple iPad eBook Store Adds Largest Independent Publisher Perseus Books Group
Perseus Books Group, largest US distributor of works of independent publishers, are bringing its huge library to Apple iPad iBookstore.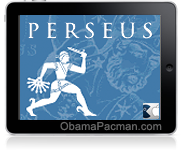 New York Time reports this week that Perseus recently signed an eBooks deal for the iPad. Apple spokesman confirmed the deal.
Chief executive of Perseus, David Steinberger, said, "We're working with Apple to make books from The Perseus Books Group and the independent publishers we represent available on the iBookstore starting on April 3. As the leading provider of distribution services for independent publishers, including digital distribution through our Constellation digital service, Perseus is thrilled to be making our books available on the iPad."
The Perseus Books Group is made up of Avalon Travel, Basic Books, Basic Civitas, Beast Books, DaCapo, Nation Books, Running Press, Public Affairs, Seal Press, Weinstein Books, Westview, Vanguard Press.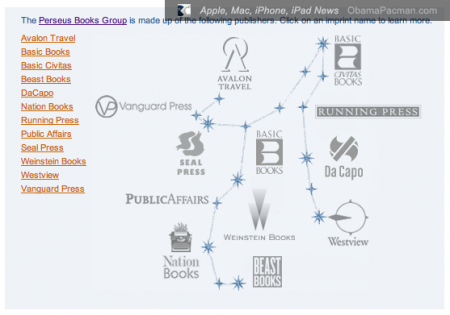 Perseus also offers academic books such as core textbooks and supplements. There seems to be additional publishers for the academic books.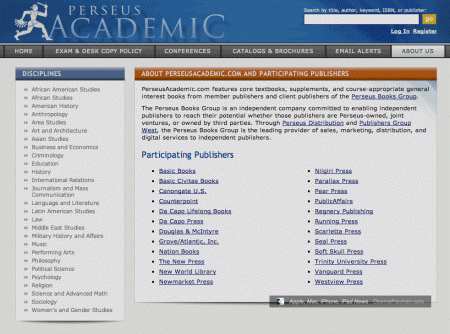 Perseus Signs an EBooks Deal for the iPad [nytimes]
via Apple Signs Up Independent Publisher and Distributor Perseus Books for iBookstore [macrumors]

Related Posts