Apple Hiring for Massive $1 Billion Dollar North Carolina Data Center
Apple is now ramping up hiring for its new $1 Billion Dollar Maiden, North Carolina data center.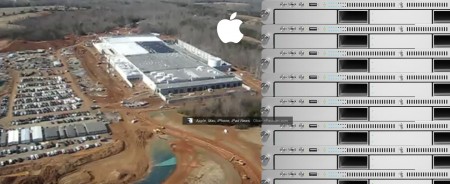 Although the Apple corporate job descriptions provides little insight on the purpose of facility, the technical operations related jobs could signal construction completion of the Apple data center.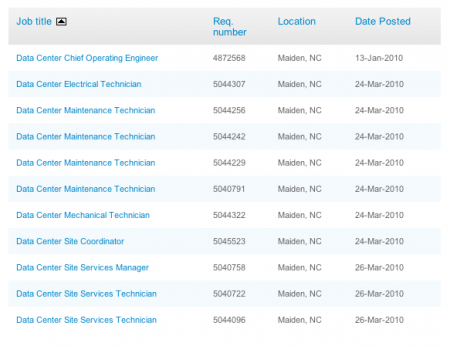 The Apple Maiden, North Carolina data center are hiring employees such as electrical, mechanical, maintenance technicians. Having those employees can be seen as the first step to getting the Apple data center operational.
Apple Cloud Computing?
Rich Miller, editor of Data Center Knowledge, in a CultOfMac August 2009 interview, reported that Apple's 500,000 square feet North Carolina facility is one of the largest data centers in the world, and that it might be for could computing.
"The companies that are building the biggest data centers tend to also have the biggest cloud ambitions," says Miller.
Apple North Carolina Data Center Aerial Video
Here's a fly over aerial video of the Apple data center from earlier this year:

Reference
Apple ramping up new North Carolina location, hiring for ten more positions [9to5mac]
Interview: Apple's Gigantic New Data Center Hints at Cloud Computing [cultofmac]

Related Posts