Apple FCC Filing: iPad WiFi + 3G is A1337 / Leet / Elite
iPad is elite! Apple iPad WiFi & 3G FCC filing reveals this funny iPad trivia.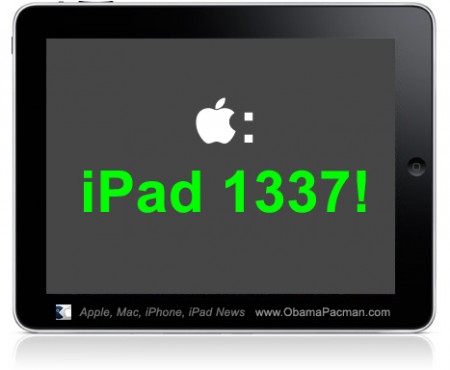 Leet iPad Filed with FCC
In the U.S., devices with wireless capabilities require FCC approval. iPad is no different.
Apple managed to keep the iPad FCC filings quiet until now 6 weeks after the iPad keynote. Although most parts of the filing are still protected under 180 day of confidentiality, the model numbers for the Apple iPad tablet are now revealed:
WiFi (Model A1219)
Wi-Fi + 3G (Model A1337)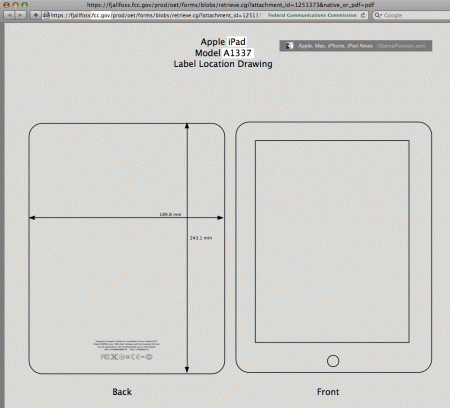 Sounds like one of iPad engineers has a sense of humor.
Funny fact… 1337 of the iPad Wi-Fi + 3G model A1337 is derived from the variation of elite -> leet -> 1337. It was originally used for computer hacking, later used for online gaming and general internet speak.
Related: Apple Mac OS Sosumi system sound name is inspired by music of Beatles.
iPad Cellular Frequencies
Report on Engadget and Macrumors lists only duo-band 850 / 1900 and UMTS 850 / 1900, however, Apple's web site indicates the WiFi + 3G iPad should have Quad-Band:
UMTS/HSDPA (850, 1900, 2100 MHz)
GSM/EDGE (850, 900, 1800, 1900 MHz)
Apple iPad — model A1337 — phreaks the FCC [engadget]
via iPad Submitted to Federal Communications Commission for Approval [macrumors]

Related Posts