Top 10 Ways to Use Your iPhone, iPod touch Capacitive Touchscreen Display in Cold Winter
4. Cheesy iPhone iPad Stylus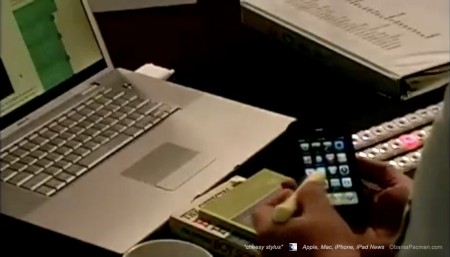 Is the South Korean meat sausage capacitive touchscreen iPhone stylus a hoax? Leo Laporte of the radio show The Tech Guy puts it to a very cheesy test. With no snack sausage available, he tried using string cheese as iPhone stylus substitute:
Video: Cheesy Low Tech iPhone Stylus
The test starts at 3 minutes 20 seconds. Verdict: success!

Bonus: Apple MacBook Pro laptop from their radio show makes a cameo!
Continue reading using the navigation elements on top or on the bottom of the page…

Related Posts