Top 10 Ways to Use Your iPhone, iPod touch Capacitive Touchscreen Display in Cold Winter

The Apple iPhone, iPad high accuracy touch sensitive capacitive display doesn't require use of a pointy stylus, however a electrostatic conductive input source is required. That means for those in the cold, regular gloves won't work on these modern touchscreens. However, there are many options.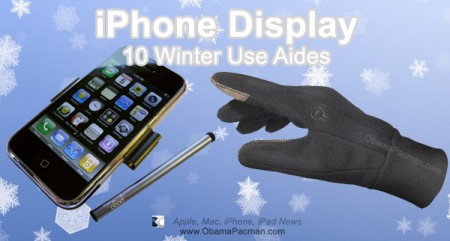 Works on Apple and Non-Apple Products
Besides applicable to Apple iPhone display, iPod click-wheel, and MacBook Pro laptop trackpads, this guide also applies to other products with a modern touch screen.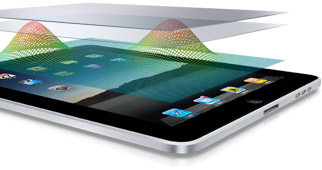 Our top 10 (well, 11) list on how to use capacitive touchscreen displays in the winter contains:
2 free methods
2 bizarre iPhone stylus substitutes you probably don't need to try
1 iPhone stylus
5 retail touch capable gloves
1 instruction for DIY touch capable gloves
Continue reading using the navigation elements on top or on the bottom of the page…

Related Posts