The Real iPad Steve Jobs Keynote Bomb
Will the Apple iPad tablet be ready on time for the Steve Jobs Keynote? Here is a comic strip on that.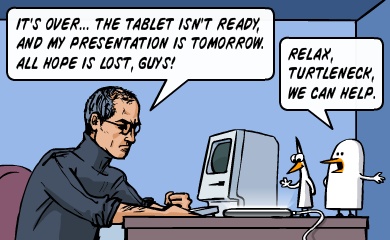 The two evil pigeons at pidjin brings out a genie to help Apple CEO Steve Jobs prepare for his iPad tablet keynote presentation. The genie will grant one wish to magically complete an unfinished project overnight.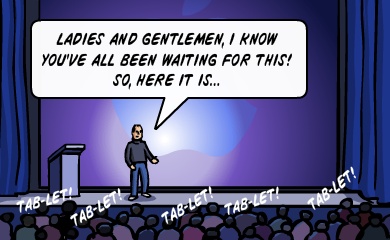 Yes at last, Apple unveils something that's been rumored for years, omg, Duke Nukem Forever!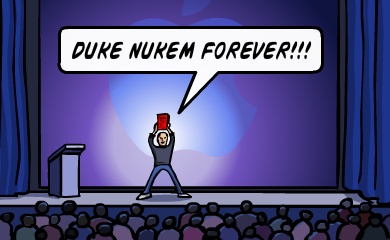 Full comic strip here: iWish [pidjin] via digg
Steve Jobs iPad Keynote Bomb, Spoiler Below
In case you saw the comic and don't know what's going on, we'll explain the joke after the evil pigeons of pidjin: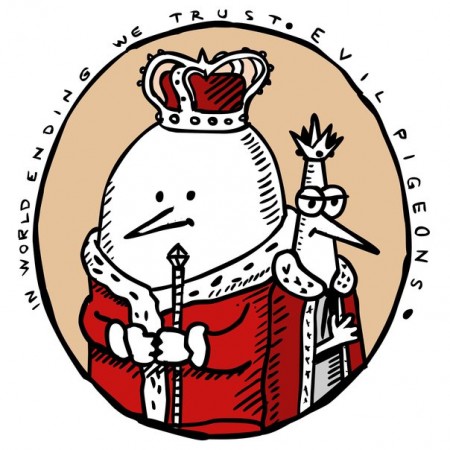 Duke nukem forever, aka duke nukem never, is one of the best know vaporware in the computing industry. It was announced in 1997, but despite years of rumors, vague demos, and promises, it was never was released. It was even awarded by Wired several times in its vaporware awards. In 2009 3D Realms, the developer for DNF, was finally shut down for good.
Looks like pidjin are fans: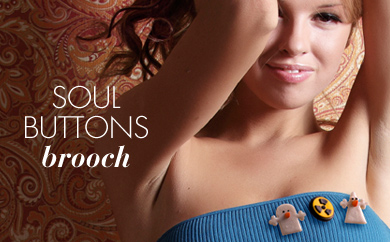 You think the Apple tablet rumors has gone on long enough? The Apple tablet rumors have also gone on for almost as long, if not longer. There is even an iPad prototype from 1983.
Continuing his smart choices that resulted in Decade of Apple Conquests (even against microsoft), looks like Apple CEO Steve Jobs is smart enough to have the genie produce the long rumored duke nukem forever! Or was iPad the right choice?
What would you choose if you have a genie and one wish? Leave a comment below!

Related Posts