Plant vs. Zombies Breaks iPhone Game Sales Records in Apple App Store
How long does it take to generate a million dollars in revenue from a $2.99 game? In just 9 days, the popular game for Apple iPhone and iPod touch from PopCap generates over $1 million in revenue. Plant vs. Zombies was released less than 2 weeks ago.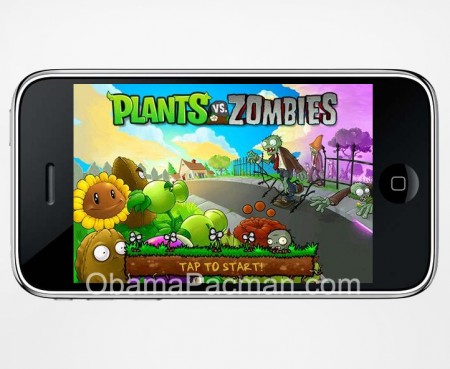 The hit game Plant vs. Zombies [iTunes link] has sold over 300,000 copies in 9 days since its release in the Apple App Store. That means over a million dollars in sales in two weeks for this humorous tower defense styled game.
Plant vs. Zombies breaks the record set by Tap Tap Revenge [iTunes link], a guitar hero inspired game from Tapulous which generates over $1 million per month.
So looks like ngmoco has some major competition in the hot iPhone OS video gaming sector.
Video: Plant vs. Zombies iPhone Game Trailer

In the Olympic Games spirit, Plant vs. Zombies even has zombie bobsled teams!
via
Plants vs. Zombies breaks records on the iPhone [tuaw]

Related Posts