Inside ChatRoulette Office, Spoof Video by Mac Creatives
It's Friday, so here's a ChatRoulette double expresso shot! A fascinating spoof documentary video from inside the ChatRoulette offices.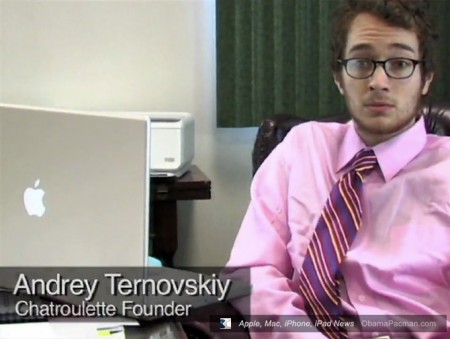 Above: faux ChatRoulette founder Andrey Ternovskiy shows off their office
Could the ChatRoulette offices be powered by Macs? Considering that the Digg founder, FaceBook CEO, and Nintendo CEO use Apple computers, it's not too far of a stretch.
Dr. Coolsex, the creator of this fun spoof, is a sketch comedy group in NYC.
Video features the fun stuff that happens at ChatRoulette. Including: da da da da Catman! (Maybe someone needs to dress up as Batman / Bat girl?)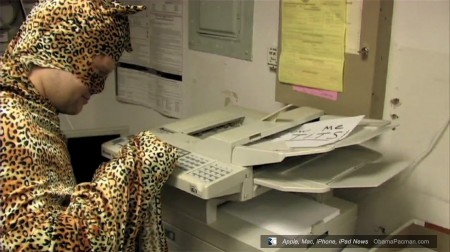 Video: A Day in the ChatRoulette Office
Top secret documentary of ChatRoulette office behind the scenes:

ChatRoulette Founder Creator Andrey Ternovskiy
Here's the real ChatRoulette founder Andrey Ternovskiy, a Russian teenager based in Moscow.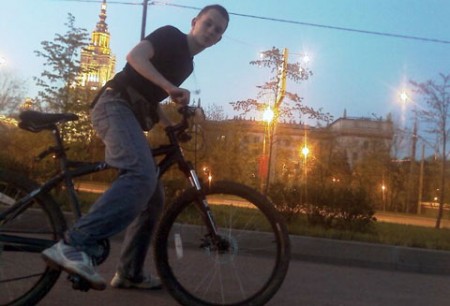 via
A Day at the Chatroulette.com Offices [DrCoolSex youtube]
ChatRoulette Founder Photo:
Chatroulette's Creator, 17, Introduces Himself [bits blog, nytimes]

Related Posts