Epocrates Reports: 1 in 4 Doctors Likely to buy iPad Within the Year
Over a quarter-million physicians and close to a million clinicians already use software by Epocrates to enhance their health care services. 24% of those health care providers are likely to purchase an iPad either immediately or within the year.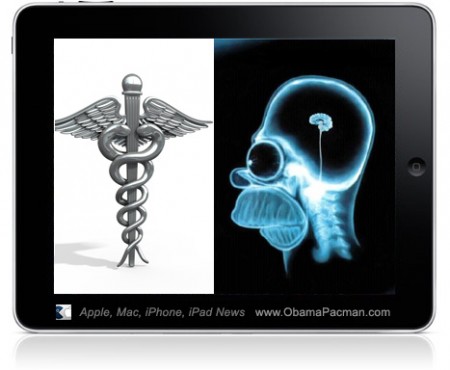 Epocrates, maker of one of the top iPhone Medical Applications, is making an iPad optimized version of their popular iPhone app: Epocrates [iTunes link].
To gauge health care professional's interest in the new Apple iPad tablet, Epocrates conducted a survey of 350 clinicians which found:
9% plan to buy the iPad immediately when it becomes available
13% plan to buy iPad within the year
38% expressed interest in iPad but needs more information "to solidify their purchase decision"
The finding shows over 60% of physicians surveyed have an active interest in the iPad, with almost a quarter of physicians plan to buy an iPad within the year, and close to ten percent of doctors planning to buy Apple's iPad tablet immediately upon retail release.
Pretty impressive figures, considering most people have not seen the iPad in person yet (except perhaps the full scaled iPad mockup).
Many existing iPhone apps already allow secure, encrypted connections to both Mac and Windows based medical systems, so it's logical for medical professionals to consider the iPad, which can run the existing iPhone apps and iPad optimized apps as a tool to enhance their services.
Reference
Number of Physicians Likely To Purchase an iPad, More than 60 Percent Intrigued By New Device According to Epocrates Survey [epocrates]
via Doctors interested in Apple's iPad [macworld]

Related Posts