Does iPad Need Mac OS X? RDM Get a Mac Spoof Video
For the finale of RoughlyDrafted Magazine Top Ten Apple iPad Myths, Daniel Eran Dilger and guest KharaCara made a naughty but nice Get a Mac spoof, featuring iPhone OS vs. Mac OS X!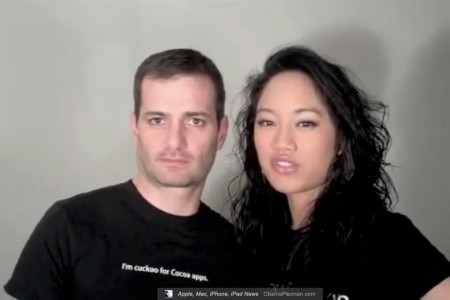 This great video and its accompanied RDM article explains why the Apple iPad doesn't need to run the full Mac OS X. Touches on the future of computing, brief mention of Avatar, technical capabilities, and iPhone OS multitouch love.
Video: iPhone OS vs. Mac OS X, Get a Mac Spoof
Starring
Daniel Eran Dilger as Mac OS X (I'm cuckoo for Cocoa apps.)
KharaCara as iPhone OS
Geeky and sexy! This must be the most entertaining production of geeky iPad discussion ever! It's impressive that Daniel Eran Dilger is able to keep a straight face, like Jay-Z in the presence of Beyonce.
Read more here:
Ten Myths of Apple's iPad: 10. It needs Mac OS X [roughlydrafted]

Related Posts