DIY iPad Papercraft Mockup: 3 Improved, Apple Tablet V2 iPapercraft
DIY iPad Mockup #2, Design Modeler yzinn
Preview: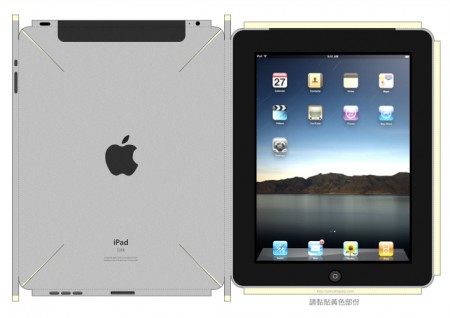 Yzinn, Taiwanese designer and modeler (for Cosmos Paper Engineering?) made this more accurate DIY iPad mockup yet.
Plus
- Detailed simulation of iPad dimensions and curves
- High resolution
- Improved 1.24 TB iPad
Minus
- Requires large format printer which most people don't have
How to make: Cut along solid lines, fold on dotted lines, glue yellow parts.
Download: Yzinn [external site]
Continues on next page…

Related Posts