DIY iPad Papercraft Mockup: 3 Improved, Apple Tablet V2 iPapercraft
Besides the iPad mockup we made available few days ago, various versions of mockup Apple iPad tablet full scaled mockup are appearing around the web. Here are two additional DIY iPad iPapercraft, and we've made a version with improvements!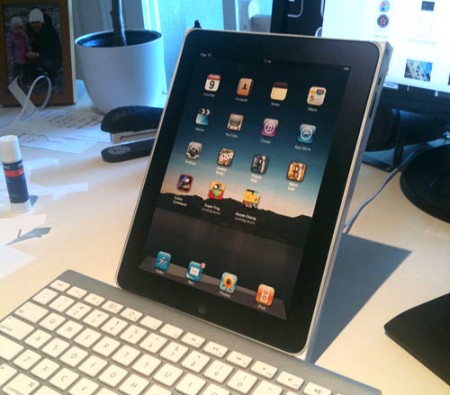 You can already make a mini DIY papercraft Apple CEO iPad Keynote, and we have provided vague instruction on how to make a high resolution, full scaled iPad mockup a few days ago.
Now there are 3 better versions of the papercraft iPad, including our improved, high resolution Apple iPad tablet V2.
Mockup #1: Blocky, easy to make (shown on top with optional Apple wireless keyboard)
Mockup #2: More accurate model, requires large format printer
Mockup #3: Even more accurate model, home printer ready
Continues on next page…

Related Posts