DIY 3d Papercraft Tribute of Steve Jobs Apple iPad Keynote: iPapercraft
Can't get enough DIY Apple iPad art? Here's a fun project to pay tribute to Steve Jobs' Apple iPad tablet unveiling keynote.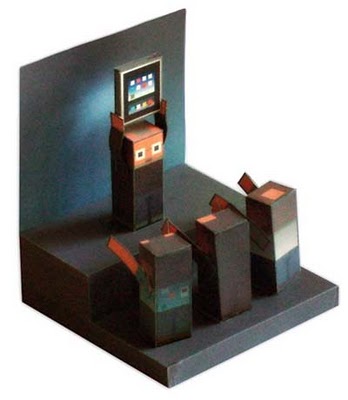 You can already make a DIY full scale, Apple iPad mockup, now you can make a mini iPad and mini Steve Jobs!
iPad iPapercraft
TubbyPaws illustration / character design: "Now you can have your own little apple product announcement on your desktop at home anytime when ever you want!"
Here's a cropped preview of the iPad iPapercraft: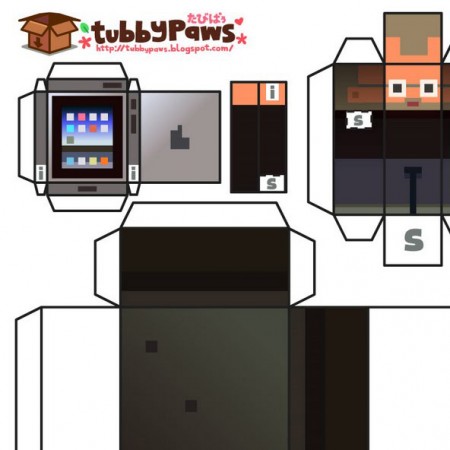 To make your own Steve Jobs apple product announcement,
DOWNLOAD:
It's happy block 3d paper craft tribute [tubbypaws]
via Adorable Papercraft Diorama of Steve Jobs Announcing the iPad [albotas]

Related Posts