ChatRoulette Mini Documentary by Mac Creative
ChatRoulette, the latest internet craze, connects random strangers from around the world using their webcams. The random experiences, ranging from the mundane to bizarre, from PG to x-rated is explained by New York artist Casey Neistats and Mac creative in this mini documentary.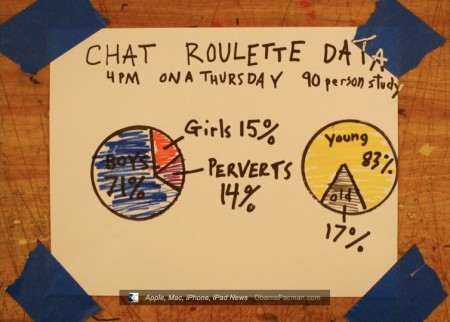 New York Times described ChatRoulette as "with each click of the mouse we were transported into a stranger's life — then whisked along to another jarring encounter."
Casey video covers ChatRoulette basics such as getting the next treatment, and the basic ratio of guys, girls, and p-ervs (nudity is unavoidable).
Video: ChatRoulette Mini Documentary by Mac Creative
ChatRoulette seems like an interesting concept for adventurous people. I am not big on the p-ervs though. So, I'll go on it if everybody can make a pact to laugh at all the p-ervs and tell them "that is so small."
via
Watch Casey Neistat's Great Little Movie About Chat Roulette [cultofmac]
Images
24 images, more images, we meet again, playing on CR
ChatRoulette Gallery
Here's a gallery of some of the craziness on ChatRoulette. You might even see Paris Hilton!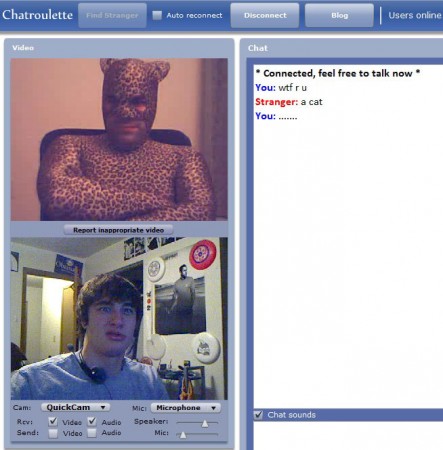 Related Posts