BusinessWeek: Apple Customer Service Leads Computers & Electronics Industry (Again)
In the latest BusinessWeek customer service rankings, Apple received high scores for its customer service. Apple scored 3rd overall, way above its direct competitors. Apple customer service even scores higher than hospitality heavyweights such as Four Seasons and Ritz-Carlton. Google, RIM, or Microsoft is nowhere to be seen on the top 25 list.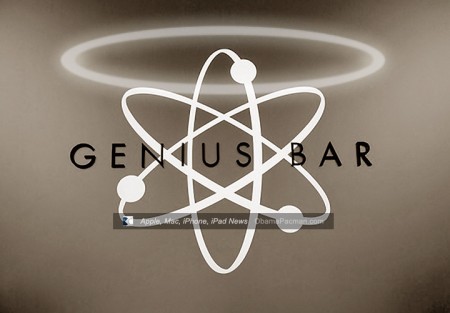 Apple Customer Service, Overall Business Rankings 2010
The report is made with both J.D. Power data and BusinessWeek's own industry surveys.
To determine customer satisfaction, various factors such as friendliness, competency of a company's workers, and what customers think of its processes are used to determine staff score and service efficiency.
Apple ranked third when compared to key players in every industry in BusinessWeek's Customer Service 2010 report, right below L.L. Bean and USAA, and right above Four Seasons Hotels and Resorts.
Apple Customer Service Leads Computers & Electronics Industry
In the Computers & Electronics industry, Apple receives the highest score again. In 2010, Apple scored 1016 as opposed to Dell which received a score of 872.
Bloomberg's NewsWeek on Apple: "The company's sleek devices and user-friendly software aren't its only innovations. Appointments at Apple's (AAPL) 'Genius Bars' and its roving in-store checkout clerks are just two ways the company has pioneered new approaches to customer service."
Apple improved from 20th place in last year's study on the basis of strong improvement in the "quality of staff" category.
Not in Top 25 Customer Service Ranking
In the Computers & Electronics industry, no other companies besides Apple and Dell made it to the BusinssWeek 2010 top 25 customer service list.
Google (Android), Palm, Motorola (Droid), HTC (Nexus One), Research in Motion / RIM the producer of Blackberry, and Microsoft are not in the BusinessWeek 2010 top 25 customer service champs list.
Reference
Standouts in Customer Service [businessweek]
via Apple Ranks Third in BusinessWeek Customer Service Rankings [macrumors]
Photo Credit
Genius Bar at Birmingham (AL) Apple Store [flickr], remixed by OP

Related Posts