"The Book of Jobs," Apple CEO and iPad Tablet Photoshop
A great "holy" photoshop of Apple CEO Steve Jobs with the iPad "Jesus Tablet."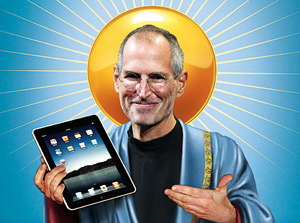 The Economist has an excellent photoshopped Steve Jobs on its cover of its January 30 to February 5, 2010 issue. The illustration is by Jon Berkeley.
Do you think the photographer said: you look great Stevie, now try on this robe and stand in front of this glowing halo?
"Holy" Steve Jobs iPad tablet Economist Cover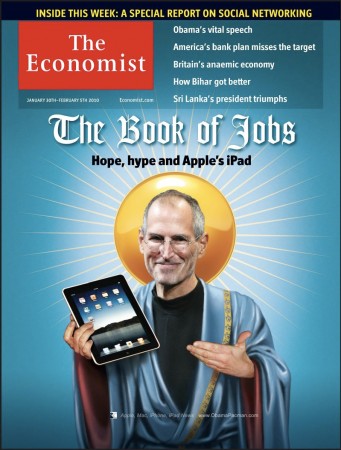 Apple has transformed the computer, music and telecoms industries. Will Apple do it again with the iPad tablet for the publishing industry? The article seems to touch a little bit on the iPad.
More photoshops here: "Holy" Apple CEO Steve Jobs Illustrations (should be in the related section below too).
via
The book of Jobs [economist]

Related Posts