iPad Pro, Most Powerful Tablet Ever (2 Leaked Images)
Leaked, the latest Apple iPad pro prototype. "The most powerful iPad ever!" These 2 versions of the Apple iPad pro have firewire, USB ports, built in Adobe Flash support, tactile keyboard, and even a front / user facing camera!
Large, giant iPad tablet computer spoof.
iPad Pro 17″ Tablet
This version of the iPad pro folds like a book. Perfect for the urbane hipsters to transport and show off their big 17″ iPad pro.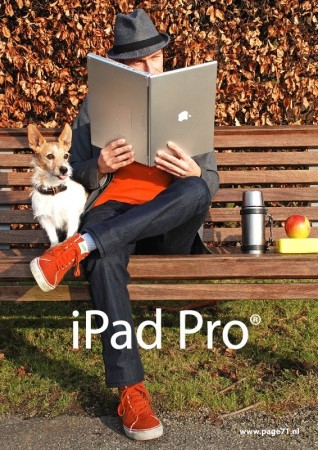 OMG looks like I got the iPad pro with built in multitouch support all along! How the times have changed. Back in the days the PowerBook was the 17″ iPod, then it became the iPhone (phone with Skype, internet communicator, & iPod), now the MacBook Pro is the 17″ iPad pro. Apple laptop trackpad has multitouch support since 2005 January.
iPad Pro 24″ Tablet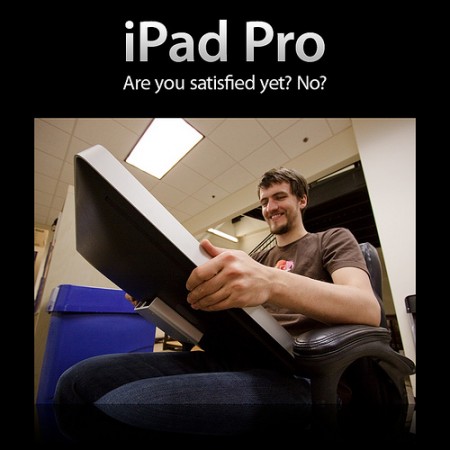 Using this biggest 24″ iPad pro beats going to the gym! Now try to use that while performing spider man moves. Looks like this version of iPad pro is inspired by modified iMac with VESA bracket.
Can't get enough? More iPad spoofs.
Reference
iPad Pro [buzzfeed] made by page71 [page71.nl]
iPad Pro, are you satisfied yet? [perardi, flickr]

Related Posts