White House Policy Discussions Feature Senior Advisors and Apple MacBook Pro
The tech savvy Obama Administration is known for their smart use of technology. An example: this White House blog post reports recent live discussions on the accomplishments of the First year of the Obama Administration. Each video features a Mac!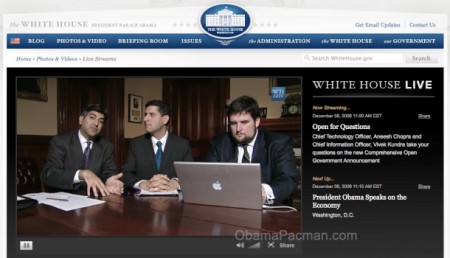 The Obama Administration, like many world leaders and entrepreneurs, choose to use Macs for various functions (U.S. President Barack Obama and his family also use Macs). Macs are used the live discussions to take live questions from the U.S. public.
Photos: White House Apple MacBook Pro
The following are photos. Full videos are available on the White House site, and also available on the White House iPhone App.
White House discussion with Carol Browner, Assistant to the President for Energy and Climate: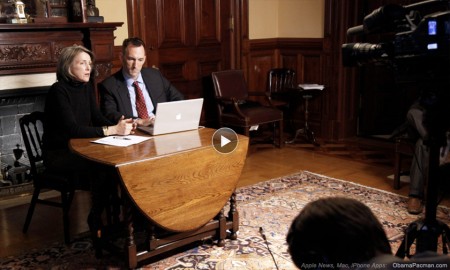 White House discussion with Ben Rhodes, National Security Council. Jesse Lee, Online Programs Director on Apple MacBook Pro: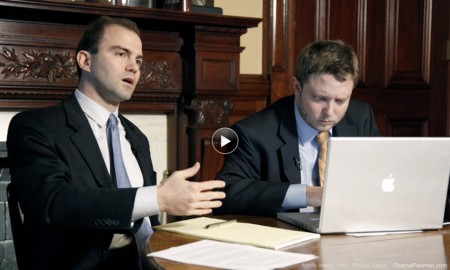 White House discussion with Aneesh Chopra, Federal Chief Technology Officer, and Norm Eisen, special counsel to the president for ethics and government reform: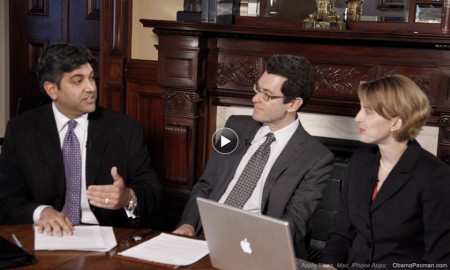 White House discussion with Christina Romer, Chair of the Council of Economic Advisers: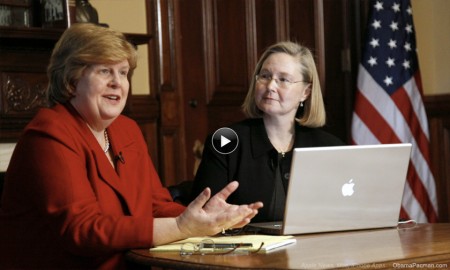 Technology for Transparency
The White House under the Obama Administration has been graded "A" by non-partisan external group for their transparency. They accomplished that by using relevant technology that are accessible to the public.
For the Health Care policy making, many policy meetings are web-casted and archived; White House policy meeting visitor logs are also available. As a contrast, previous administration, under Dick Cheney and George W. Bush, litigated to keep their meeting logs secret.
Audio and video (MP4) downloads of the available Obama Administration reports and policy discussions are available on the White House web site.
via
Where We've Been, Where We Are, Where We're Headed [The White House Blog]

Related Posts