iPhone App Yoga instructor: Have More Sex For Better Health
Internationally known yoga instructor, columnist Sadie Nardini and her professional photographer husband discovered having sex every day of the month has health benefits. CNN reports their research finding is correlated by years of scientific studies. Great way to think different and a perfect way to fulfill New Year's resolution for better health!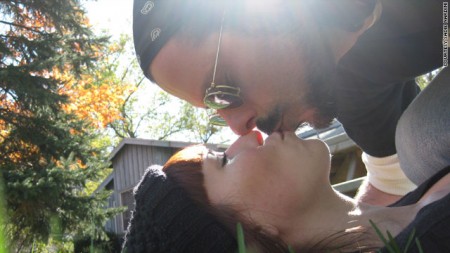 Sadie Nardini writes regular Core Strength yoga columns for the Huffington Post and GaiamLife, and has been featured in the New York Times, Glamour, Self, Yoga Journal, CNN, and more.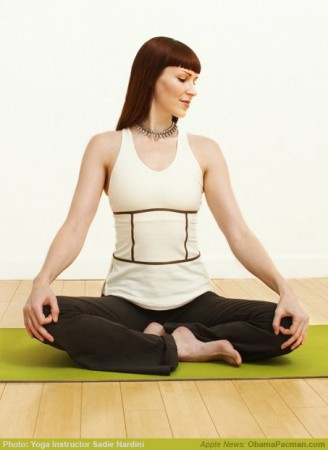 Sadie is the founder of Core Strength Vinyasa Yoga™ and publisher of highly rated yoga DVDs and books [Amazon link
], some of her DVDs were even best-sellers on Amazon.
She's the creator of YogaDial, a yoga app for the Apple iPhone iPod touch App Store. The expected release date is around February or March, so stayed tuned for a future review.
Of course, iPhone development is done on Macs. Sadie's web site is also made on a Mac, while her press kit is made in Apple Pages. Maybe that's why she and her husband have the time for their experiment?
Sadie's Experiment
Sadie and her husband "decided to have sex like bunnies" late last year to get ahead of New Years resolution. The experiment of daily sex started in December. It was so successful, Sadie and her husband plans to have daily sex in January, too.
About her experiment, Sadie commented: "It was a fun one to research."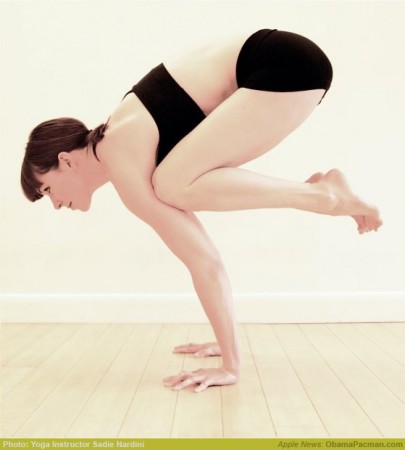 Benefits of More Sex
Decades' worth of studies supports the correlation between sex and health. Journal of Sexual Medicine has a soon-to-be-published article on the possible health benefits of sex.
Researcher Beverly Whipple, professor emeritus of psychology at Rutgers University, in New Jersey thinks it might not be that clear cut. "It's a chicken-egg situation." Is it sex makes people healthier, or healthy people tend to have more sex?
Well, one thing is clear, evidence shows there are health benefits that people who have frequent sex enjoy, including:
A longer life
A healthier heart
Lower blood pressure
Lower risk of breast cancer
Lower risk of prostate cancer
Pain relief
A slimmer physique
Better testosterone levels
Fewer menopause symptoms
Healthier semen
Conclusion
Maybe yoga instructors / photographers have more fun? Time to order some DVDs and look into some yoga classes!
Reference
Sadie Nardini [Core Strength Vinyasa Yoga™]
via New Year's resolution: Have more sex [cnn]
Highly recommended
Sadie Nardini yoga DVDs
[Amazon link]

Related Posts