iPad, the Future is Now (Apple TV Ad Spoof / Homage)
A stunning, fan made Apple iPad ad by artist Woodrow Jang. Apple would be proud! Even features Tom Cruise Minority Report cameo of their version of futuristic multi-touch display. ("iPad, the Future is Now" video updated with working version)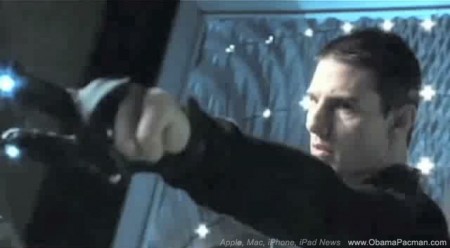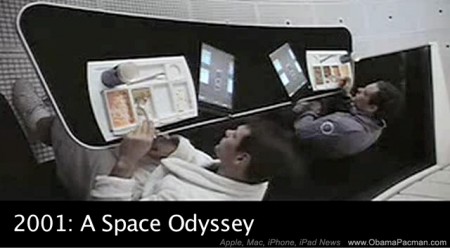 Video: iPad, the Future is Now (Apple iPad Ad Spoof)
This Apple homage video is simply titled "iPad." It's a great fan made music video / spoof iPad tv ad inspired by Apple's latest creation, the iPad tablet.
iPad, The Future is Now, Working Video =)
(UPDATE) The original video was removed from vimeo, but it turned out that we have a copy!
Tablets in Hollywood / Popular Culture
The script of this fan made iPad ad starts with history of tablets in popular culture:
Ten Commandments moses tablet
The Day the Earth Stood Still
Star Trek: The Next Generation
Galaxy Quest
Minority Report, Tom Cruise
CNN Presidential Election coverage of Barack Obama
Saturday Night Live
The Island
Pixar, The Incredibles
The future is now. Shows the possibilities of Apple iPad.
Song: Apple iPad, the Future is Now
The song is Strict Machine by Goldfrapp [iTunes link] [Amazon link
]
via
"iPad" Woodrow Jang [vimeo] (original video removed: http://vimeo.com/9059176)

Related Posts