Humor, Walt Mossberg Puppet: First Hands-on Apple Tablet Review!
Mosspuppet is a spoof of the well-respected Wall Street Journal principal technology columnist Walt Mossberg. In this glowing review, the Mosspuppet is the first to show off the new, highly anticipated Apple iSlate / iPad!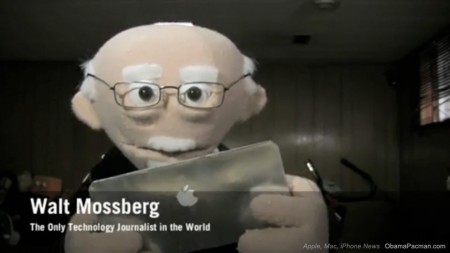 Mosspuppet starts off with a history of major inventions:
"Fire. The wheel. Barbers. The moveable printing press. Whiskey. The automobile. The personal computer. Walt Mossberg. The iPhone. And now, finally, the iSlate."
Very modest to include himself on the list.
He then swoons over the Steve Jobs keynote and the Apple Tablet. "We have reached another fundamental shift in our perception of time," Mosspuppet states.
Video: Humor, Walt Mossberg Puppet: First Hands-on Apple Tablet Review!
Some of the new rumored "features" are revealed by Mosspuppet. New innovative use of multi-touch, like the new Apple multi-touch Magic Mouse. It's so easy to use it's magic! With the new Apple iPad, people can now pretend to be the "less idiotic Tom Cruise from Minority Report."
Summary, Mosspuppet is very excited: "This is insanely good; it's probably the first completely perfect product that's ever existed."
Mosspuppet is created by Hoggworks, the same people who warned us of the Windows robot apocalypse. Jokes aside, the rumored Apple tablet is expected to build upon Apple's pioneer use of multi-touch in an intuitive portable device. We'll see tomorrow!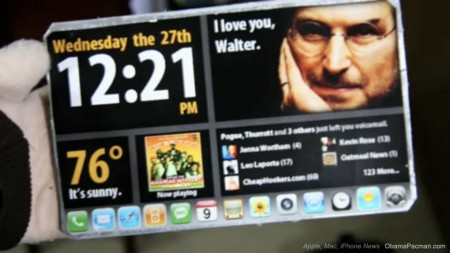 It's the first hands-on review of the Apple Tablet! [mosspuppet]
via Walt Mosspuppet Reviews the Apple Tablet: "The First Completely Perfect Product That's Ever Existed." [gizmodo]

Related Posts